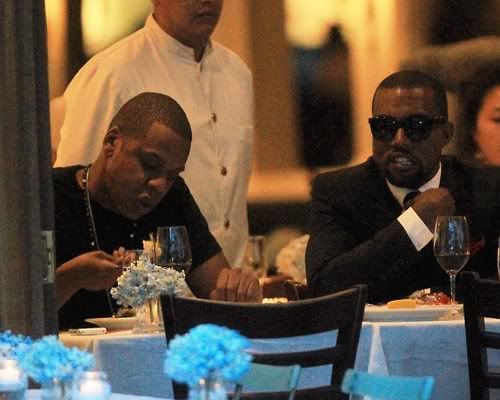 Everybody's on the mini-documentary tp these days. And on the heels of their much-awaited Watch The Throne album, Kanye & Jay dropped a behind-the-scenes look at how they made it.
Check it out inside before it gets yanked...
It looks unfinished so it may not be the final version. But it's a cool look at how big bro & lil bro work. It was shot in Australia and various places over a period of time as they created their collabo album. And yes, there's a few cameos from Mrs. Carter too.
Peep the vid.
Source: http://theybf.com/2011/07/22/inside-watch-the-throne-jay-z-kanye-wests-mini-documentary
Emmy Rossum Erica Leerhsen Erika Christensen Estella Warren Esther Cañadas